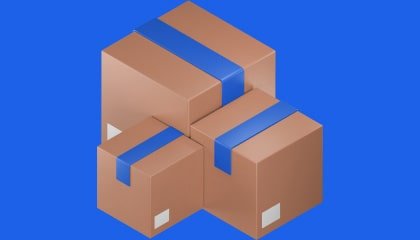 Return and Refund Policy Of BangaliesBazar Overview
At BangaliesBazar, we understand that not everyone is always going to be happy with their purchase. That's why we have a return and refund policy in place in order to make things as easy as possible for our customers. Here are the details of our return and refund policy Returns: If you are unhappy with your purchase, you can return it within 30 days of receipt for a full refund. You will need to contact us first to initiate a return, and the item must be unused and in the same condition it was when you received it.
1. Order the Product and Specify the Shipping Method
2. You Will Receive an Order Confirmation Message
3. Wait for Your Order to Arrive
4. Pick up Your Order at The Checkout Area
BangaliesBazar Terms And Conditions.
Please note that the items you purchase from BangaliesBazaar may be new or used but are always brand new and come with a manufacturer warranty which is applicable in case of defective items only and does not include physical damage or loss of data arising due to any accidental event. Physical damage includes but is not limited to scratches or dents on the product caused by other person handling the product carelessly outside the package. We would strongly advise against using products if they have been damaged in such a manner as it may void your statutory rights as well as your warranty coverage from the manufacturer supplier. The consumer is responsible for paying for items that weigh more than 20 pounds.
BangaliesBazar Request A Refund
We offer a return and refund policy to our customers who have placed an order with us on the Site. We reserve the right to change our return and refund policy at any time without notice. If you have questions about our return and refund policy, please contact us at support . If you are not satisfied with the product, or it is not as per your expectations, then you can request for a refund. The following conditions must be fulfilled before submitting a refund request: 1. You must have original proof of purchase (e.g. an online receipt). 2. The product must be unused and in the same condition that you received it. 3. You must contact us within 30 days of receiving the product to initiate a return request. 4. The return shipping cost will be borne by the customer unless we can prove otherwise (for example, if you have previously used the product and returned it). We reserve the right to refuse refunds that do not meet these conditions requirements.
Refund Process Times
Once we issue your refund, it takes additional time for your financial institution to make funds available in your account. Refer to the following table for more details.
| | |
| --- | --- |
| Refund Procedure | Refund Period (After Refund Is Processed) |
| Credit card | Three to five business days |
| Debit card | Up to 10 business days |
| Checking account | Up to 10 business days |
| SNAP EBT card | Up to 10 business days |
| Promotional Certificate | No refund issued |
| Shop with Reward Points | Up to five business days |
| Pay in Cash (at a participating location) | Up to 10 business days |
| Pre - paid credit card | Up to 30 days (depending on the issuer of the card) |
If you have received an item that is not as described, or if it is not in the condition you expected, please contact us. We will do our best to resolve the issue and get your refund as soon as possible. 
Returns are not allowed for these products
There are certain products that can't be returned after being bought from BangaliesBazar.com.
Devices
Laptops, desktops, and Kindles delivered more than thirty days ago.
Digital
Downloadable application products

Shared software

After accessing online subscriptions, you can no longer access them.
Hazardous Material
Materials that are hazardous or contain flammable liquids or gasses.
Damaged Items
Items that are not returnable but which are damaged or faulty when they are received may be eligible for a refund or replacement. Please get in touch with us if the option to get a refund or replacement is not there in Your Orders. 
Most new, unopened items offered and fulfilled by BangaliesBazar may be returned within 30 days of delivery.
2. When will I receive my refund?
The majority of refunds are fully provided anywhere from 3 to 5 business days after we have received and inspected the returned item.
3. How does FREE Returns operate?
The consumer or customer is responsible for paying of return shipping that items more then 20 pounds, you have up to 30 days to return it for any reason and in brand-new, unused condition.